Follow Scandinavia and the World:

Facebook

Twitter

Tumblr
Mini Comic Books
Two SatW comic books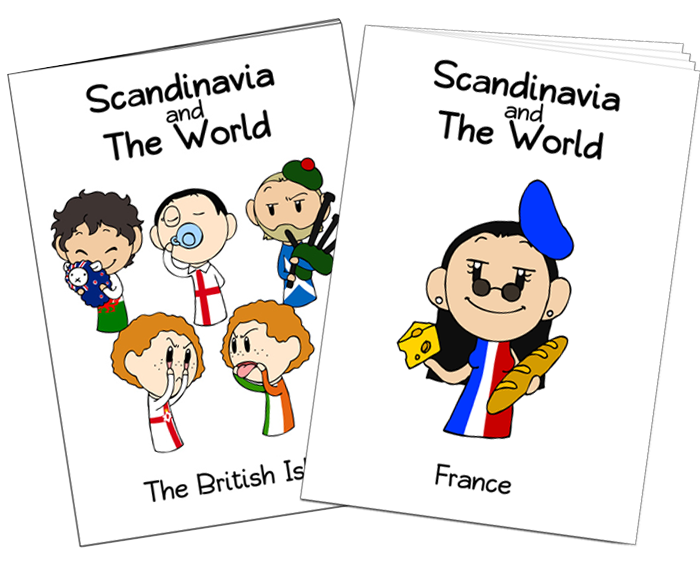 Two mini SatW comic books. One featuring the British Isles, the other featuring France, Denmark and England.
In the British Isles book Wales worries for his love, New Zealand.
The books are printed on Gloss Art 150gsm paper, in full colour. They will be packed in hard board back envelopes and sent via Royal Mail.
---
contact@freshepics.com
Price:
$11.50
(
€9.00
) (
£7.50
)
Price includes postage.
Google:
PayPal:
---
More Products
---

Copyright © 2009-2015 Scandinavia and the World
contact@satwcomic.com
|
reddit/r/SatWcomic
|
Coded by Dayvi
|
Privacy Policy
---