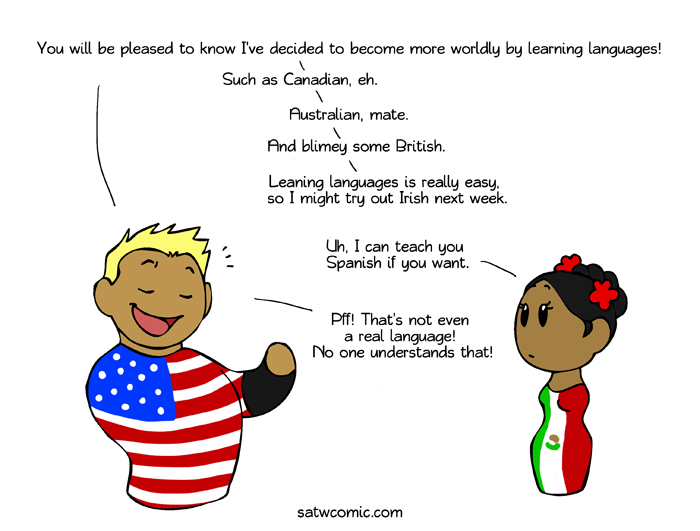 Multi Language
---
I was highly amused when an American told me he wanted to be more worldly by leaning languages and listed Irish as one of them. I know there's a few words that's different, but it still sounded funny.

EDIT: Okay so he probably meant Irish Gaelic, but then say Irish Gaelic. You'd be surprised by how little I know about languages so it helps to be specific. ;)

14th September 2012

Share Scandinavia and the World:

Latest comic in your News Feed:



942 Comments:
Follow Scandinavia and the World on
Facebook
Twitter
Tumblr

Tip:
You can filter our archive by country. Example:
China
.
Friends:
Mepsu Comics
,
Romantically Apocalyptic
Copyright © 2009-2015 Scandinavia and the World
contact@satwcomic.com
|
Advertise
|
Coded by Dayvi
|
Privacy Policy