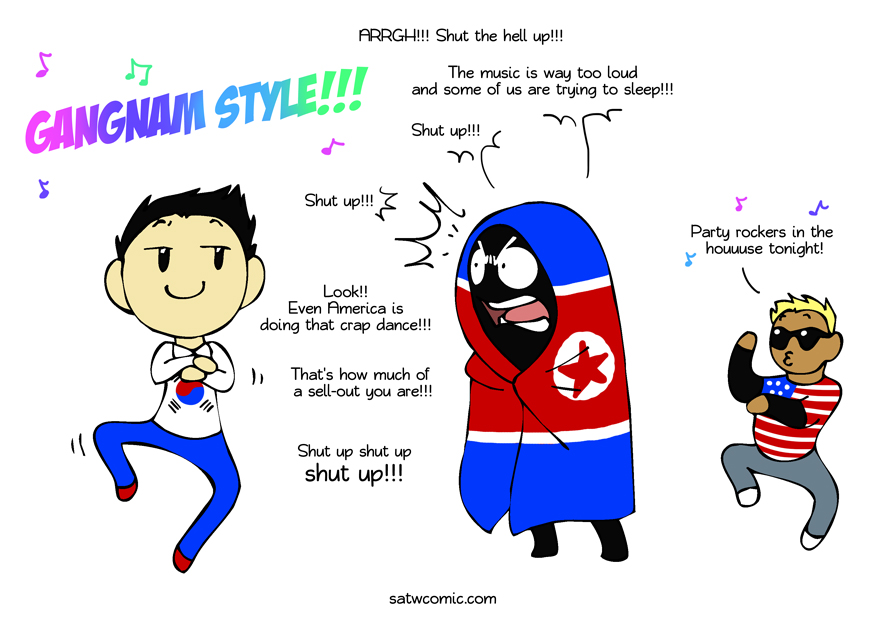 Gangnam Style
---
Of course a joke about PSY's song "Gangnam Style"
http://www.youtube.com/watch?v=9bZkp7q19f0
America is a bit counfused about which song he's singing because of the number of Americans who call PSY the Korean LMFAO.
24th August 2012
Share Scandinavia and the World:
Latest comic in your News Feed:
508 Comments:
Follow Scandinavia and the World on
Facebook
Twitter
Tumblr

Tip:
You can filter our archive by country. Example:
China
.
Friends:
Mepsu Comics
,
Romantically Apocalyptic
Copyright © 2009-2015 Scandinavia and the World
contact@satwcomic.com
|
Advertise
|
Coded by Dayvi
|
Privacy Policy