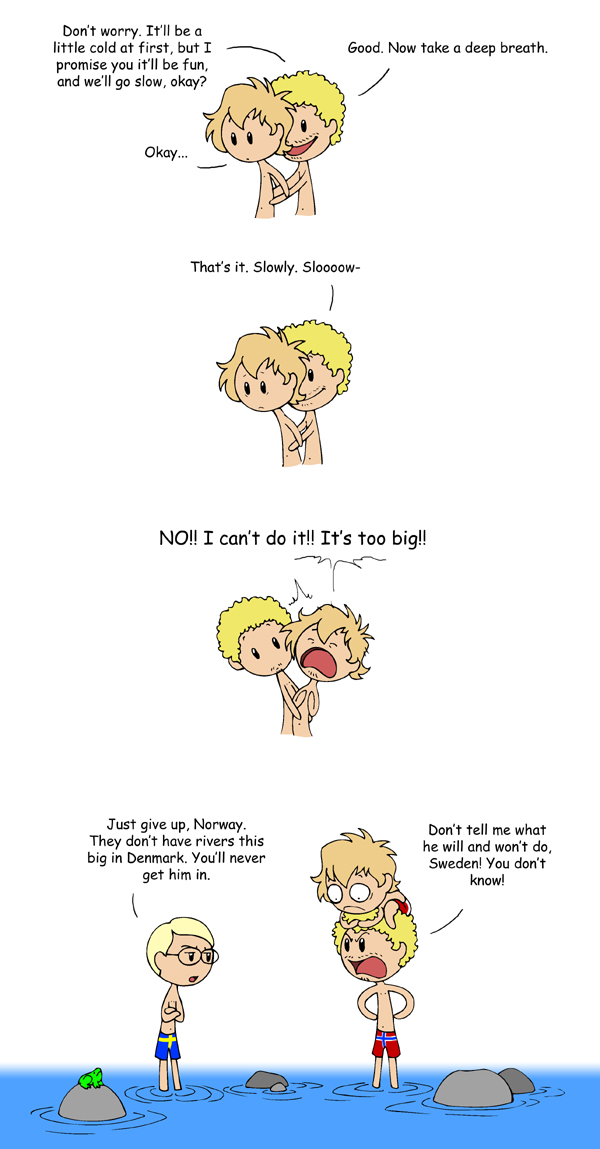 Too big for Denmark
---
Another "Denmark is scared of nature" joke, this time disguised as a cheap sex joke.

I thought it would be funny to post this now after all that talk about their sexualities. Hopefully you were thinking, "NOO!! She's turning it into a slash comic!" at least for a second. :giggle:

25th September 2009

Share Scandinavia and the World:

Latest comic in your News Feed:



489 Comments:
Follow Scandinavia and the World on
Facebook
Twitter
Tumblr

Tip:
You can filter our archive by country. Example:
China
.
Friends:
Mepsu Comics
,
Romantically Apocalyptic
Copyright © 2009-2015 Scandinavia and the World
contact@satwcomic.com
|
Advertise
|
Coded by Dayvi
|
Privacy Policy