Follow Scandinavia and the World:

Facebook

Twitter

Tumblr
&
Support us via

Patreon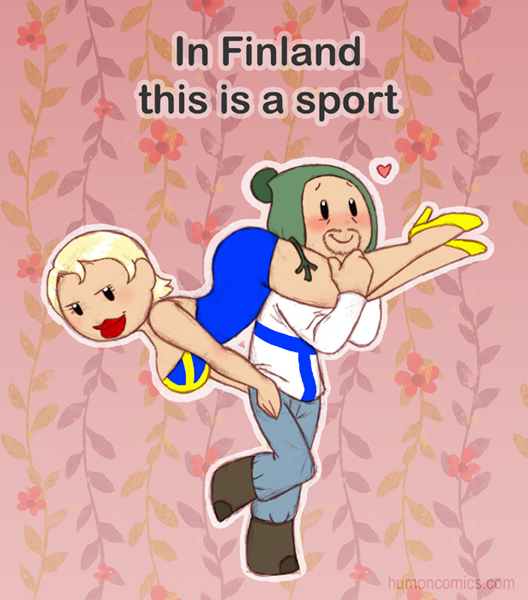 Sports in Finland
---
I kid you not. The wife carrying competition is very popular in Finland, though it doesn't actually have to be your wife. And the winner gets the woman's weight in beer.
But I think Sister Sweden would be a bad candidate if the carrier was serious about winning. Too much groping and fondling would take place for the poor guy to ever reach the finishing line.

28th August 2010
Share Scandinavia and the World:
Latest comic in your News Feed:
Advert
377 Comments:

Copyright © 2009-2015 Scandinavia and the World
contact@satwcomic.com
|
reddit/r/SatWcomic
|
Coded by Dayvi
|
Privacy Policy
---