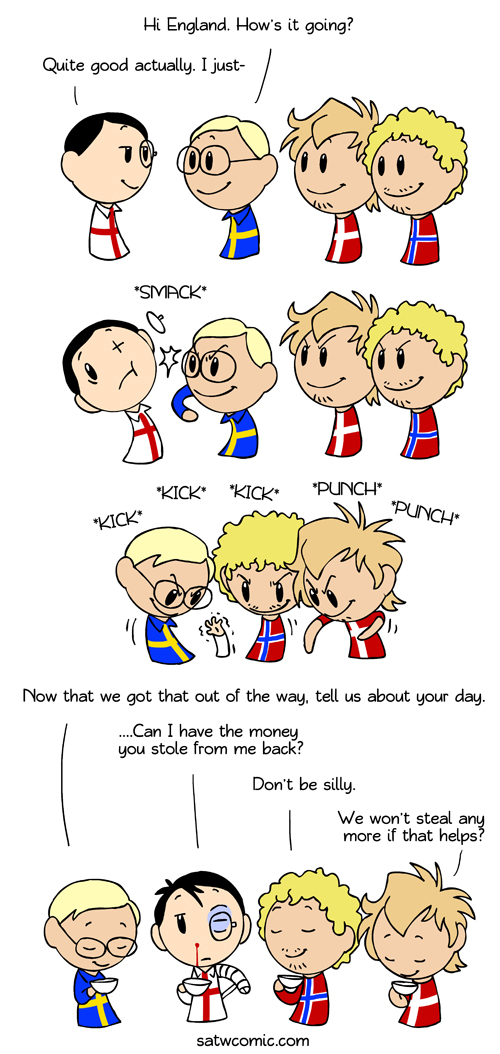 Sour and Sweet
---
Pretty much how the Vikings behaved in England. For many years it was highly popular for Vikings to go to England and steal everything that wasn't nailed to the floor, but then they started realizing that England wasn't a bad place to live in, so they settled down and made friends with the locals they had previously beaten to a pulp.

10th December 2013

Share Scandinavia and the World:

Latest comic in your News Feed:



244 Comments:
Follow Scandinavia and the World on
Facebook
Twitter
Tumblr

Tip:
You can filter our archive by country. Example:
China
.
Friends:
Mepsu Comics
,
Romantically Apocalyptic
Copyright © 2009-2015 Scandinavia and the World
contact@satwcomic.com
|
Advertise
|
Coded by Dayvi
|
Privacy Policy