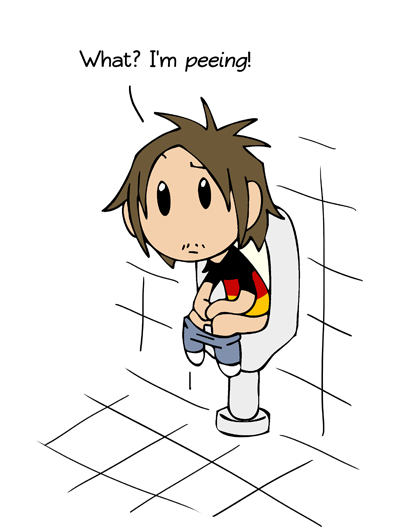 Have a sit down
---
I've been told it's rude to stand up and pee in normal toilets in Germany. Don't know if it's true, but I couldn't resist the good old "sitting on the urinal" joke.

16th November 2012

Share Scandinavia and the World:

Latest comic in your News Feed:



245 Comments:
Follow Scandinavia and the World on
Facebook
Twitter
Tumblr

Tip:
You can filter our archive by country. Example:
China
.
Friends:
Mepsu Comics
,
Romantically Apocalyptic
Copyright © 2009-2015 Scandinavia and the World
contact@satwcomic.com
|
Advertise
|
Coded by Dayvi
|
Privacy Policy