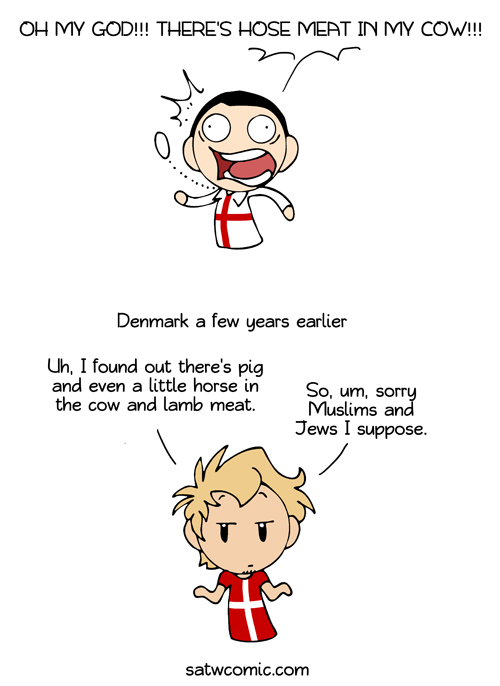 My Little Pony
---
The horse meat episode. We had the same problem in Denmark a few years back, but no one cared.

Well, besides the Muslims and Jews who were not happy at all about the pig. But the hose? Pfff I say! Pfff!

10th April 2013

Share Scandinavia and the World:

Latest comic in your News Feed:



362 Comments:
Follow Scandinavia and the World on
Facebook
Twitter
Tumblr

Tip:
You can filter our archive by country. Example:
China
.
Friends:
Mepsu Comics
,
Romantically Apocalyptic
Copyright © 2009-2015 Scandinavia and the World
contact@satwcomic.com
|
Advertise
|
Coded by Dayvi
|
Privacy Policy